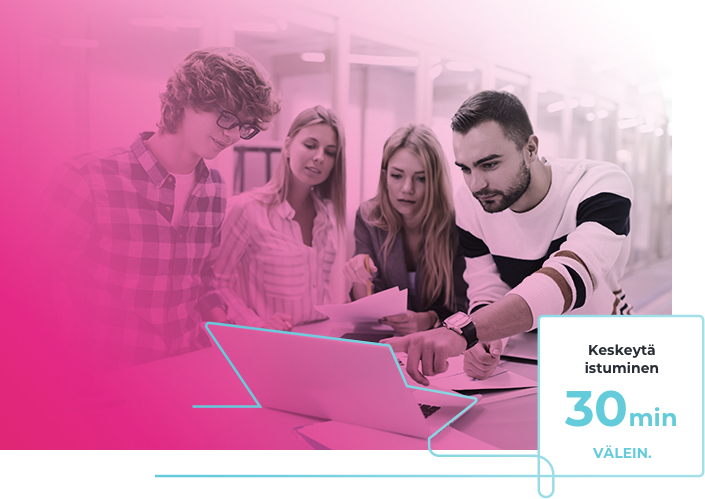 ABOUT EXSED
Exsed service guides You to options to better your health
Insufficient daily physical activity and prolonged sitting sessions together with insufficient sleep have a negative impact on recovery and well-being.
With Exsed service you have a 24/7 oportunity to track your sedentary behaviour, physical activity and sleep quality and quantity. The service is ment for everyone regardless of one's state of fitness.
DEVICES AND APPLICATION
What does Exsed service consists of
The Exsed service consists of an activity sensor, a clothing clip, a wrist band and a mobile application, as well as a cloud service where your activity data is stored.

By using Exsed you will get information on your physical activity, standing and sleep. Your activity profile is compared to the average of your age group at the population level.

Exsed also tells you how similar your activity profile is compared to those with cardiovascular disease or diabetes.
Additionally, you can adjust your own day-to-day goals as well as view tracking information for previous weeks and months.
1. Activity sensor
2. Clothing clip
3. Wrist band

To whom is Exsed targetted
Exsed service is essentially aimed at companies and communities as a part of occupational well-being and health.
Exsed service is also used as a part of the post surgery rehabilitation and lifestyle interventions.